Netflix is a great place to discover/rediscover gems from our television past. To make it more orderly, I have made a Top 5 list of some favorites that I've recently watched on Instant Netflix.
Here we go:
5. Kolchak: The Night Stalker (ABC)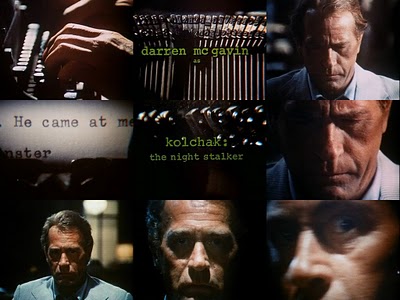 Since I have only watched a couple of episodes so far, I am not yet fully engrossed into this classic supernatural series. Still, it's nice to finally see it and understand its influential impact on later sci-fi series such as The X-Files. If you're like me and didn't catch it the first time around because you weren't yet born, Kolchak is a newspaper reporter who investigates stories (much to the chagrin of his editor and the local police department) that are often too fantastic for the real world like zombies, werewolves, and vampires. An added bonus is that the series is set in Chicago, so it is fascinating seeing the cityscape in the 70's.
4. This American Life (Showtime)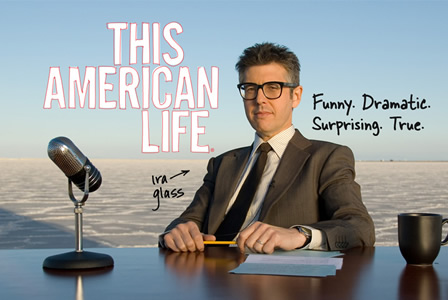 If you like the NPR program, than chances are high that you are going to like the television series. Originally aired on Showtime, This American Life, like the radio program, is hosted by Ira Glass who breaks down the stories into multiple acts. It's a shame that there are only two seasons to explore. I have only gotten into a few episodes from the first season, but I am looking forward to completing the series soon.
3. Ken Burn's Jazz (PBS)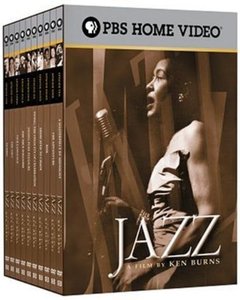 An exhausting, in-depth look at the American art form that is jazz music and the individuals who birthed it. Like Burn's Baseball series, Jazz also uses its subject as an excuse to actually tell the history of America. For the most part, the series was a fascinating view and truly helped me appreciate areas of jazz such as the big band era that I hadn't really considered in the past (particularly the genius of Duke Ellington). My only real complaint is that there were a few notable jazz musicians that were left off or were merely a footnote (even jazz giant John Coltrane was given short airtime compared to his contributions to the genre). Apryl convinced me to take on the Jazz series, which was quit a task. The series is presented in 10 parts with a running time of 1140 minutes!
2. Thriller (NBC)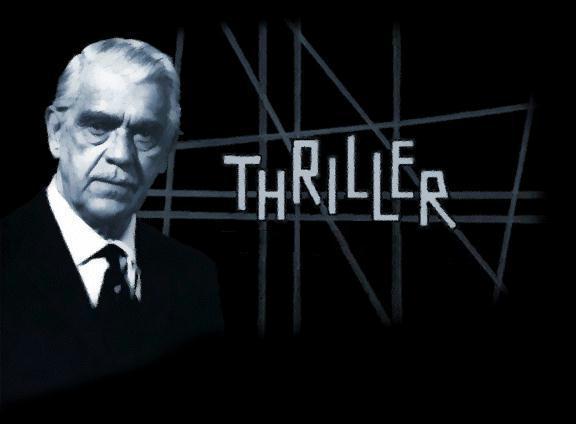 The original Thriller with host Boris Karloff comes on every Sunday night here in Chicago, and yet I haven't been enamored with it as much as other series like The Twilight Zone or Alfred Hitchcock, despite the fact that they are produced in very much the same vein. I believe the issue was that I wasn't catching the right episodes. So, I used this refrence to discover the most worthy episodes. And boy, am I glad that I did. My favorite so far is The Grim Reaper starring William Shatner and written by Robert Bloch (Psycho).
1. The Twilight Zone (CBS)
Without a doubt, my favorite television series of all time, is now on Instant Netflix! Even though I have seen nearly every episode of this classic hundreds of times, it is still nice revisiting old friends. I am waiting for it to warm up a little outside to watch my all time favorite, Walking Distance, which is set during the summertime. In the meantime, I have caught a few episodes I had forgotten or had never seen such as the non syndicated An Occurrence at Owl Creek Bridge, which was actually a short French film that the producers bought to end the final season of the series. Unfortunately, Netflix does not have the hour long episodes up yet, so I will have to wait to catch another personal favorite of mine, the rarely seen Miniature (not added to syndication due to legal issues). However, I suppose I could watch it now subtitled in Spanish.
And because it's hard to fit everyone in, we have…
Honorable Mention: Rainbow Quest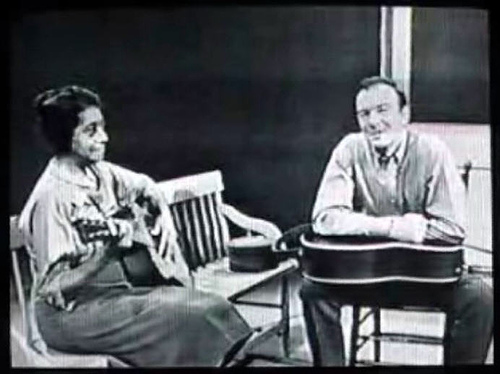 I had never even heard of this series until Netflix recommended it to me. Rainbow Quest is hosted by folk legend Pete Seeger (who performs throughout the program) and contains interviews and performances with folk singers of the day. Even though I haven't watched a full episode yet, I had to include it on this list for this appearance from Elizabeth Cotten. Recently, I have fallen in love with Cotten's playing, and so it was wonderful getting to see her in action. The best part of the interview is how Cotten tells the viewers how she became a maid for Pete Seeger's parents before being discovered.