Archive for August, 2011
Monday, August 1st, 2011
Due to a busy work schedule, I've been quite neglectful with the blog. Which is a shame since a lot has been going on around here. Hopefully, I will get around to catching you all up soon enough.
Despite the hectic schedule, I have been listening to a lot of music. So, I figured I would start up a new feature here on the blog to share with you what has been entertain the ole ears lately.
So here we go…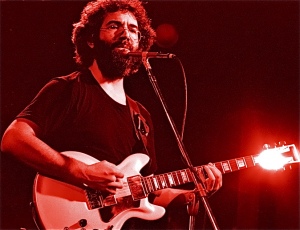 I'll Take A Melody – Jerry Garcia from Reflections (1976)
I figured it would be fitting to start this new feature with one from Jerry Garcia, since it would have been his 69th birthday today. "I'll Take a Melody" is a lovely ballad written by Allen Toussaint and found on Garcia's third solo album, Reflections. Garcia's version comes two years after reggae star John Holt and Scottish singer Frankie Miller recorded the song on their own respective albums, 1000 Volts of Holt and High Life. Garcia's version most closely resembles that of Miller's, which Toussaint produced and played piano on. Still, I prefer Garcia's. Garcia might not have been graced with a strong voice, but he could deliver in such an achingly, fragile manner that made songs like "I'll Take A Melody" that much more soulful. Quite possibly Garcia's best song.
Photo Credit: Richard Blair